Site Visit Update
---
Included services:
One of Plan Heaven's trained inspectors will,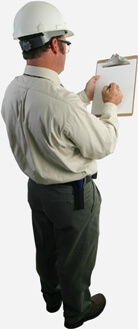 Visit the site and inspect all building elements, infrastructure and common property.

Take a digital copy of last year's plan and upload it to the document's storage section of the body corporate's account.

Unlock the plan and roll over the date.

Review and update all jobs and job costs based on new observations, updated costings, work carried out over the past year and any changes to the plan requested by the body corporate.

Review and update all other sections including the funding cash flow table.

Make changes to the compliance sections based on any new information provided by the body corporate.

Print and supply hard copy drafts for review and edit if required.

Carry out edits as instructed until the draft is ready to be presented to owners at the AGM.

Once approved by the AGM, change the status of the plan to "approved", lock the plan in Plan Heaven and print and supply copies of the now approved final plan as required.
This option is only available in the second or subsequent years after the LTMP has been setup in Plan Heaven.
This option includes one year of 24/7 unrestricted access to the body corporate's account in Plan Heaven.
How much does this service cost? Use our online calculator. All you need is the number of units in your development.
You can also request a written quote using this form
If you have any feedback or questions please use the feedback form.
The Plan Heaven team.